Quilting Cruises in 2019
Classes will be held on Sea days. www.quiltcruises.com

Northern Isles Quilt Seminar at Sea Cruise
14 Days • May 17 – 31, 2019
Join quilt instructors Sue Nickels and Kathy McNeil and fellow quilt enthusiasts as you cruise to storybook castles, sweeping landscapes and the welcoming shores of Scotland, Ireland, France and more.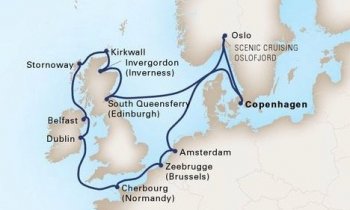 Alaska Round trip Quilting Cruise from Seattle
August 17th -24th
Alaska will delight you with its bounty of beauty and activities. Cruise and perfect your quilting techniques with the help of instructors Kathy McNeil, Frieda Anderson, Jeanette Walton and Kathy K. Wylie.

January 2019
10th and 11th
San Diego Oceanside Quilters
contact-abfine2000@yahoo.com

24th-26th
Spokane, WA
Washington state Quilters Guild
wsqspeakers@gmail.com
multiple day workshops

February
18th
Coupeville, Quilters on the Rock
lecture

24th -28th
AQS Daytona, Florida
http://www.quiltweek.com/locations

March
AQS, Daytona 1st-2nd

17th-23
Blackfoot Idaho.
Quilt Heritage Museum, Inc
Multiple days of workshops. Registration opens October 1st 2018
Register at - www.quiltheritagemuseum.org

April
9th-12th
Tucson Quilters Guild
Tucson, AZ
contact - quiltden@gmail.com

May
17th- 31st Two week Northern Isles European Quilting cruise.
See above for more information
June, July
Not available for bookings

August
17th - 24th
Alaskan Quilting Cruise.
see above for more information

September
8th- 14th
Lake and Mountain Quilters, S.C.
Prickly Fingers Guild. S.C.

October
3rd - 6th
Patchin People Fall Festival
Pullman, WA
contact- thimblen@hotmail.com

17th lecture
Eastside Quilters
Bellevue, WA

November Is Open for booking.