My 2019 calendar is full of exciting trips, including two Quilting cruises. I hope we can connect somewhere.
See venues below!
Quilting Cruises
-Classes will be held on Sea days.
For more info: www.quiltcruises.com
Northern Isles Quilt Seminars at Sea Cruise
14 Days • May 17 – 31, 2019
Join quilt instructors Sue Nickels and Kathy McNeil and fellow quilt enthusiasts as you cruise to storybook castles, sweeping landscapes and the welcoming shores of Scotland, Ireland, France and more.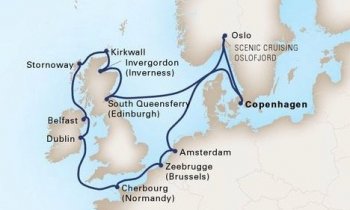 Alaska Round trip Quilt Seminars at Sea from Seattle
August 17th -24th
Alaska will delight you with its bounty of beauty and activities. Cruise and perfect your quilting techniques with the help of instructors Kathy McNeil, Frieda Anderson, Jeanette Walton and Kathy K. Wylie.